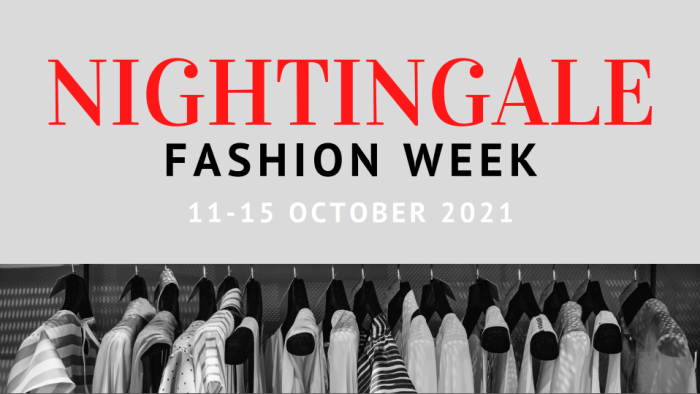 As its twentieth anniversary approaches, the Nightingale Cancer Support Centre is this year expanding its annual Fashion Show and running the first Nightingale Fashion Week, from 11th to 15th October, with three main aims:
To raise awareness of the Nightingale and its work.

To encourage people to "shop preloved", helping the charities behind the charity shops and reducing the environmental impact of throwing away perfectly good clothing and unnecessary production of clothes.

To show people you can look good for less - eliminating the stigma of buying clothes from a charity shop and dispelling myths about their quality and stylishness.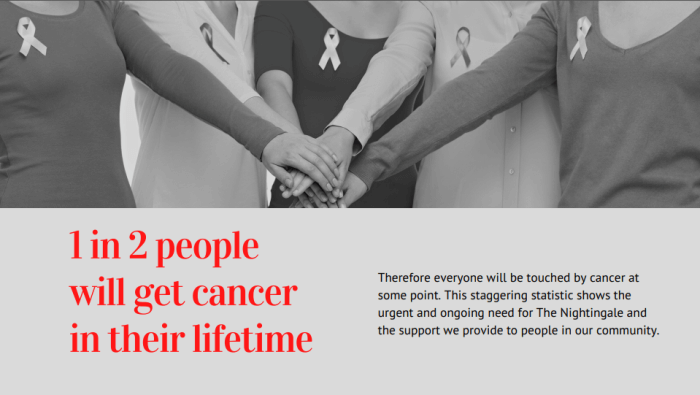 Raising awareness of the Nightingale
The Nightingale Cancer Support Centre supports adults affected by cancer, including patients, family members, friends and colleagues. It ensures those affected by cancer receive the emotional, psychological and practical support needed to help them come to terms with and cope with their changing lives.
Its services are created with a holistic approach in mind, using emotional and physical support plus complementary therapies so that people can live their life whatever the circumstances.
Emotional Support. Providing a safe space where people can talk and express their feelings in order to explore ways to deal with life. Activities like counselling, support groups and Mindfulness can give people a different outlook on life as well as a calmer manner in responding to life's pressures.

Physical Support. Whether Tai Chi, Relax and Breath or FitSteps, physical activity benefits both the body and mind. Not only do these classes release feel good endorphins but they also develop the body's strength, reduce stress and improve flexibility.

Complementary Therapies. Reflexology, aromatherapy massage and accupuncture are just some of the therapies offered. In their own way they each relieve pain, reduce anxiety and help the body's healing process.
All services are free, but providing them costs money. The Nightingale is totally dependent on external funding and the money raised by its three charity shops and its various fundraising events, like the Fashion Week, help it provide services to people who would otherwise receive no help.
Shop preloved
Local benefits. Shopping preloved not only benefits your purse and the environment, but it's also an easy way to support your local charity. Rather than shopping high street and increasing unsustainable fast fashion processes, second-hand shops directly benefit your local economy, community, your family and friends.

More environmentally sustainable. In the UK 430,000 tonnes of clothing ends up in landfills each year and will sit there for several hundred years. If you save your clothes for 9 months you will be able to reduce 20 per cent of your carbon footprint. The carbon emissions from new clothing bought in the UK every month are greater than the emissions from flying around the world 900 times. Approximately 1,800 gallons of water are required to make one pair of blue jeans. Buying preloved saves lots of water and natural resources.
Show people you can look good for less
Eliminating the stigma. The Nightingale's three shops and its fashion events are eliminating the stigma that surrounds shopping in a charity shop and dispelling the myth that charity shop clothes are old, unstylish and poor quality.
For more information about the Nightingale Fashion Week contact .

To view some preloved bargains visit the Nightingale's eBay shop
Where can you buy preloved?
188 Baker Street
Enfield, EN1 3JY
020 3911 4164
Open Monday – Saturday 9:00 – 4:00
171 Bramley Road
London, N14 4XA
020 3911 4165
Open Monday – Saturday 9:30-4:30
71 High Street
Waltham Cross, EN8 7AE
020 3911 4166
Open Monday – Saturday 9:30 – 4:30