This event was in the past. For current and future events visit our What's On Page.
Enfield Live
Thursday 30 June until Saturday 2 July 12.30pm - 3.00pm
Fountain Island, corner of Church St and London Rd, Enfield Town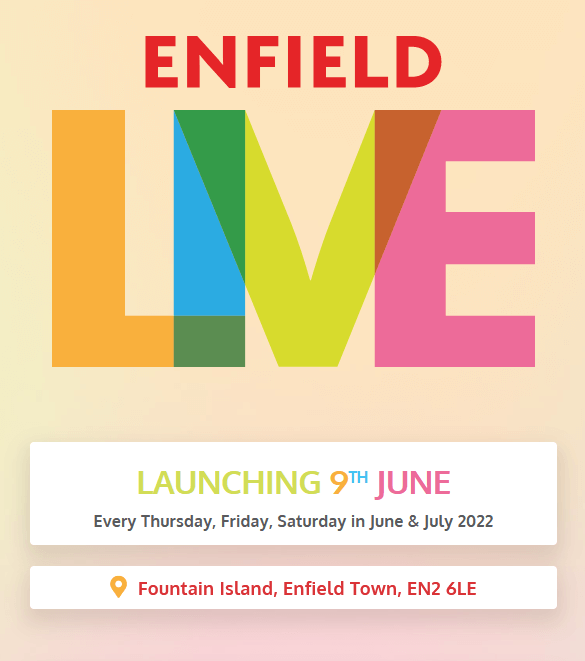 Launching 9th June
Every Thursday, Friday and Saturday in June and July 2022.
Captivating live performances
Outstanding outdoor dining
PGC cannot guarantee that all What's On information is 100% accurate. If in doubt, we recommend you contact the organisers or visit their website using the More Details button.