What was PGC reporting back in 2013?
News reports came to PGC in January 2013. At first not very often, but the frequency of reporting soon gathered pace. The list below shows the first 25 stories that were reported on - the themes will be familiar today! Click on the titles to read the full reports.
Almost all the news items reported on PGC over the last decade (more than 2700) are still on the website. To see them all, go to www.pgweb.uk/news. They're in reverse date order, so it you want to see the earliest, scroll to the bottom of the page and use the navigation bar to go to the last page.
What was on?
While nearly all news reports and forum discussions are still on the website, that isn't the case with historic What's On pages as the database entries will have been deleted. However, the British Library has preserved hundreds of events pages in the UK Web Archive. Finding them isn't terribly straightforward though. I recommend going to https://www.webarchive.org.uk/en/ukwa/ then typing into the search box. Among the results, find a page that's around the date of the event you're interested in, then use the menu at the top of the page, click on What's On and you should find the events that were current at the time. Some links will work, other won't, but it's an interesting way of looking back in time. Best to use a computer rather than a phone.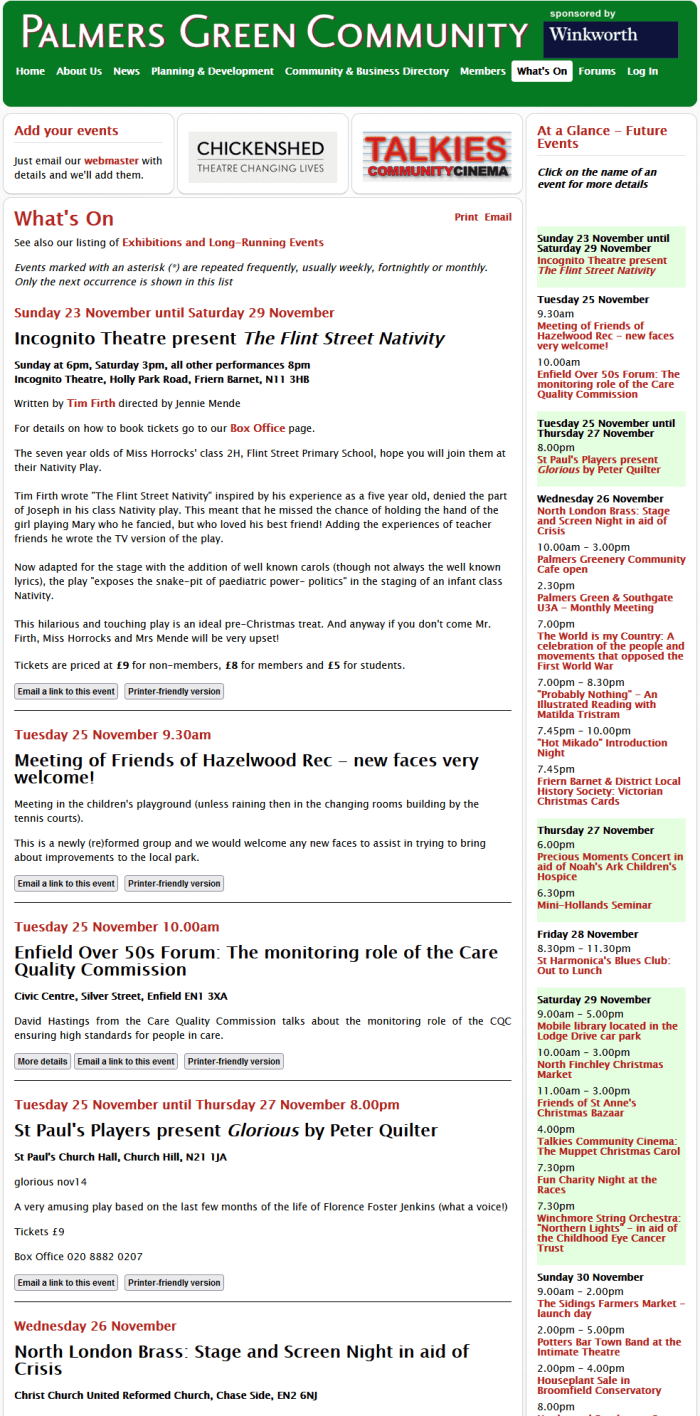 A What's On page from 2014 preserved by the British Library - click on the image to go to the record in the National Web Archive
The future?
I don't suppose the website and newsletter will still be around in another ten years, but who knows? It's been a pleasure and a privilege so far, so perhaps I'll still be typing away, or perhaps someone else will have taken over, in which case it will probably look very different.