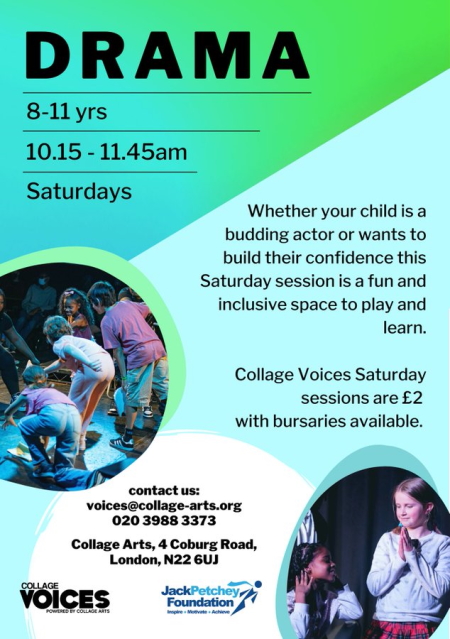 Is your 8-11 year old interested in drama? At Collage Voices for only £2 for a weekly session they will have the chance to work with professional actor and facilitator Simone Cornelius to build their confidence and learn foundational acting skills through games, exercises, devising and script.
Whether your child is a budding actor or just wants to build their confidence, this Saturday session is a fun and inclusive space to play and learn.
A chance to perform will be available as the children work together on an end of term piece.
Sessions take place on Saturdays between 10.15-11.45 at 4 Coburg Road, N22 6UJ.
020 3988 3373
Bursaries are available on request.
www.collage-arts.org/collage-voices