EnCAF Land Use Working Group
Enfield's Climate Action Plan Progress Report and Carbon Emissions Review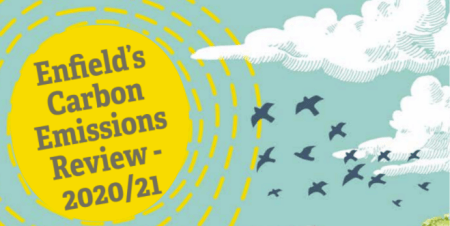 It is now almost a year since Enfield Council published its Climate Action Plan which sets out how the Council will reduce its own greenhouse gas emissions to net zero by 2030 and across the borough by 2040.
The council made a commitment to review its progress in meeting these targets on an annual basis. To meet this commitment, a Progress Report and a Carbon Emissions Review have been published and the council is seeking residents' views. Both reports are here
The closing date or submissions is 5th September 2021 at 23:59pm by email to:
EnCaf's aim is to "tackle climate change"; our festival undertaking is "If not now, when? If not us, who?" With this in mind, we read on the consultation landing page that carbon emissions for the Council "have reduced by 19% in a year, while across Enfield they have fallen by 2%".
The Carbon Emissions Review is more transparent and acknowledges that this is partly due to the introduction of LED street lighting, which EnCaf applauds, and also to the impact of the COVID-19 pandemic and resultant reduction in operation and occupancy of council buildings and facilities. Our reading of the figures is that the bulk of the fall in emissions is attributable to electrical energy (Scope 2) emission reductions (buildings) i.e. Covid related. Nevertheless it is heartening to see the sustainable reduction in emissions represented by the introduction of LED lighting. We hope to see more of the latter and the openness promised.