This event was in the past. For current and future events visit our What's On Page
.
Saturday 10 July
Hazelwood Players present The 'So What' Stories
Broomfield Bowl, Broomfield Park, N13 4PZ
Hazelwood School parent pantos are a loved tradition that stretches back more than 30 years. Aimed at kids but with something for grown ups too and always fabulous fun.
In November 2019 The Hazelwood Players brought you 'Winters Tales' - if you were not there you missed a great treat! Here are some images.
The 'So What' tales is a newly written and performed event with original music and the full creative talent of local parents bringing yet another fabulous experience...
Performed by an accomplished cast of school panto actors and musicians, performing daft songs and telling well worn jokes, The 'So What' stories will delight you  and be an   unforgettable experience for adults and children alike.
TICKETS:
ADULTS £12
CHILDREN 3-16 years £8
UNDER 2  FREE


PGC cannot guarantee that all What's On information is 100% accurate. If in doubt, we recommend you contact the organisers or visit their website using the More Details button.
Upcoming Broomfield Summer Festival events

Click on names for details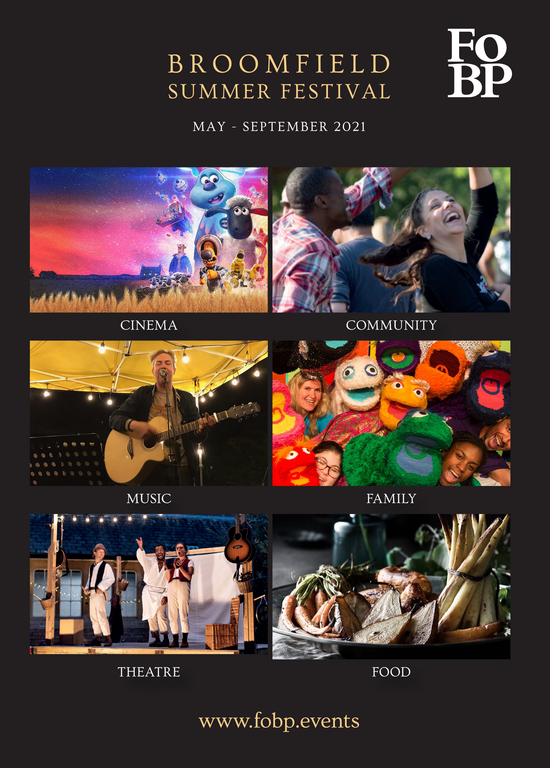 Sunday 25 July CANCELLED Afro Day Mini Festival
Saturday 31 July Open-air theatre: The Further Adventures of Dr Doolittle
Saturday 7 August Open-air theatre in Broomfield Park: More Tales from the Shed
Saturday 14 August Broomfield Summer Festival: The Secret Garden
Wednesday 18 August Broomfield Summer Festival: Hexwood School of Sorcery
Saturday 21 August Broomfield Food Festival
Thursday 26 August Coggers Funfair in Broomfield Park
Friday 27 August Open-air cinema: Farmageddon
Monday 30 August Open-air theatre: The Miraculous Mis-Adventures of Robin Hood
Friday 3 September Talkies Community Cinema: Moulin Rouge
Sunday 5 September Open-air theatre in Broomfield Park: Romeo and Juliet
Tuesday 14 September Open-air theatre: Mr Stink
Sunday 19 September Apple Day in Broomfield Community Orchard
Thursday 23 September Zippo's Circus in Broomfield Park
Sunday 26 September Music in the Conservatory