This event was in the past. For current and future events visit our What's On Page
.
Saturday 27 February 10.30am - 12.00pm
Learn the art of darning
Online Event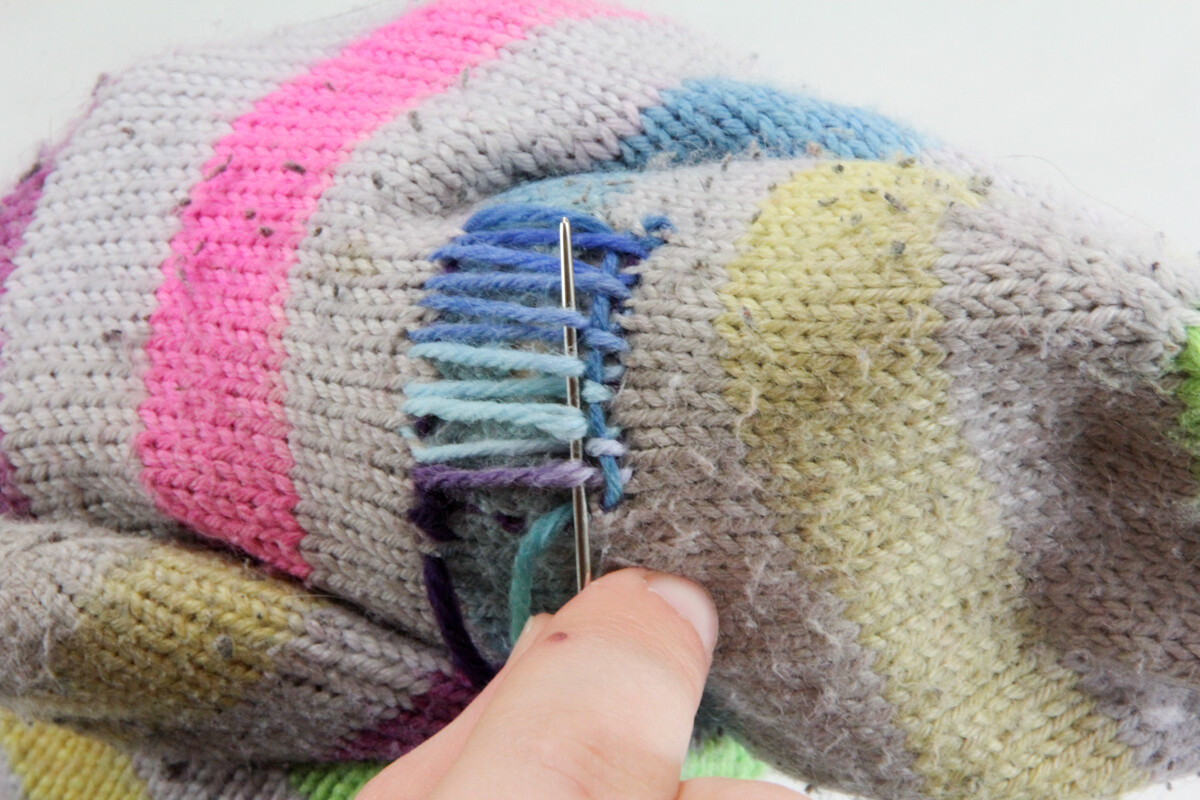 LEARN THE ART OF DARNING!
with Tricia Sharpe
What you will learn
Are your favourite knitted garments unwearable because of holes or pulls?
Are you keen to learn how to repair them rather than buy new ones?
We are all learning more about the resources required to make our clothes and the problems of 'fast fashion'. Give your garments a longer life and learn how to repair them. You will then be able to use your new skills whenever required!
What you need
The workshops will be via Zoom.
You need a set-up that will leave both hands free with some space for working with your garment.
Materials
You will need to have the knitted garment to hand that you wish to repair – or an old woolly sock for practising.
Some thin knitting or darning wool that you think will look good with your garment
A large blunt-ended needle with an eye big enough for the yarn
Small sharp scissors
A darning mushroom (optional)
DURATION
One x 1 ½ hour session by Zoom
DATE & TIME
Saturday 27 Feb at 10.30 am – 12.00 pm
Cost £12


PGC cannot guarantee that all What's On information is 100% accurate. If in doubt, we recommend you contact the organisers or visit their website using the More Details button.