This event was in the past. For current and future events visit our What's On Page.
Saturday 14 May 10.00am - 2.00pm
Learn to fix your bicycle
Churchfield Recreation Ground Great Cambridge Rd N9 9LE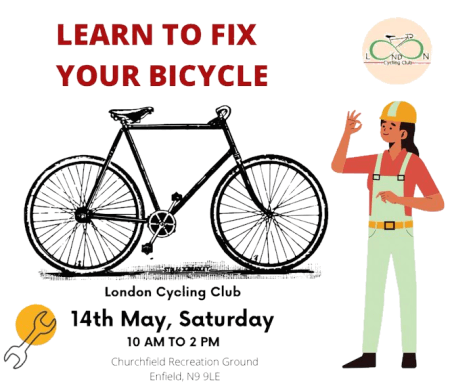 Basic puncture repair, brake and gear adjustments, cleaning and lubricating chain correctly.
London Cycling Club
Churchfield Recreation Ground
N9 9LE
Free event
PGC cannot guarantee that all What's On information is 100% accurate. If in doubt, we recommend you contact the organisers or visit their website using the More Details button.