Monday 30 August 2.30pm
Open-air theatre: The Miraculous Mis-Adventures of Robin Hood
Broomfield Bowl, Broomfield Park, N13 4PZ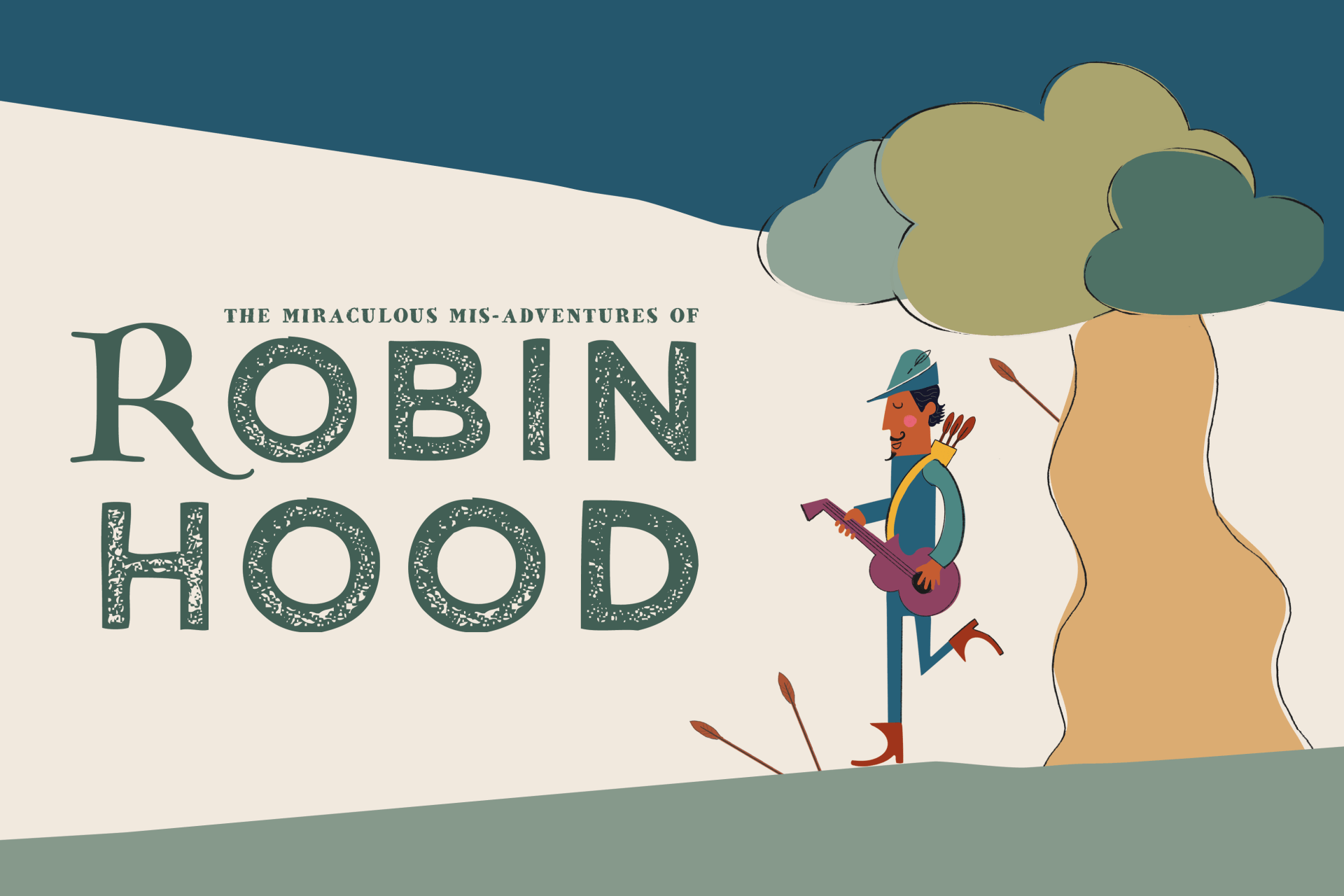 Friends of Broomfield Park in partnership with the Three Inch Fools theatre company present a riotous family adventure
like no other before.
This summer, a hapless troupe of actors hit the road with a calamitous new production of Robin Hood. Prepare for a riotous summer adventure fit for all the family as the Fools tell their own version of the legendary tale set in the glorious Broomfield Bowl.
Bring your own blankets, cushions, and camping-chairs and join us on our outdoor adventure. Come prepared for the weather - the performance will continue come rain come shine!
Beneath the Major Oak, this inept troupe of players gather to tell the story of Britain's best-known folktale. The only problem is: no one can quite remember the story! As each actor battles to tell their own version of the legendary tale, our hapless hero Robin must pull out even more tricks to bring his band of merry misfits together. And when the preening Prince John teams up with the scheming Sheriff of Nottingham to steal his brother's crown, the scene is set for an adventure filled with misfired arrows, mistaken identity and mismanaged robberies. Can Robin pull his gang together in time to save his country, and live up to his name?
Acclaimed touring troupe the Three Inch Fools combine forces with director Sean Turner (The Play That Goes Wrong) for a rip-roaring folk adventure full of original music, raucous comedy and terrible sword fighting. Join Robin Hood, Maid Marian, Little John and Friar Tuck for a show packed with electrifying fun that is sure to deliver that much needed mid-summer cheer for all the family.
TICKETS:
ADULTS £15
CHILDREN AGES 3-16 £12
FAMILY (2 AD + 2 CH) £45
UNDER 2 FREE


PGC cannot guarantee that all What's On information is 100% accurate. If in doubt, we recommend you contact the organisers or visit their website using the More Details button.
Upcoming Broomfield Summer Festival events

Click on names for details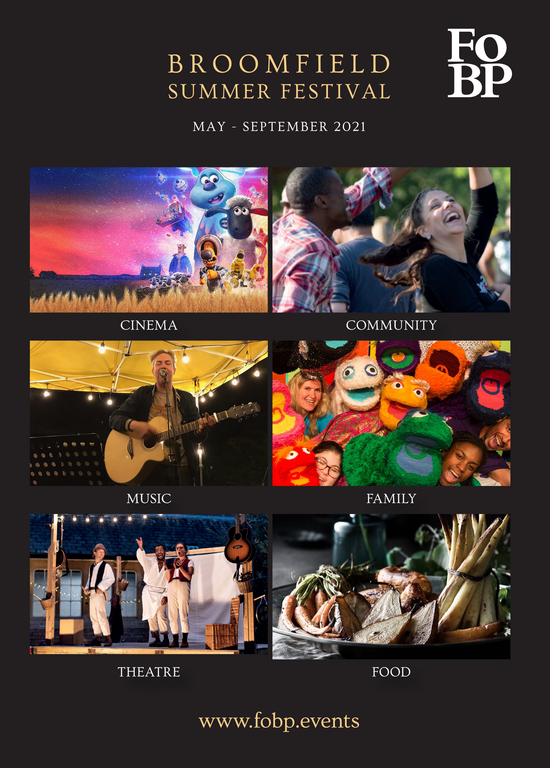 Sunday 25 July CANCELLED Afro Day Mini Festival
Saturday 31 July Open-air theatre: The Further Adventures of Dr Doolittle
Saturday 7 August Open-air theatre in Broomfield Park: More Tales from the Shed
Saturday 14 August Broomfield Summer Festival: The Secret Garden
Wednesday 18 August Broomfield Summer Festival: Hexwood School of Sorcery
Saturday 21 August Broomfield Food Festival
Thursday 26 August Coggers Funfair in Broomfield Park
Friday 27 August Open-air cinema: Farmageddon
Monday 30 August Open-air theatre: The Miraculous Mis-Adventures of Robin Hood
Friday 3 September Talkies Community Cinema: Moulin Rouge
Sunday 5 September Open-air theatre in Broomfield Park: Romeo and Juliet
Tuesday 14 September Open-air theatre: Mr Stink
Sunday 19 September Apple Day in Broomfield Community Orchard
Thursday 23 September Zippo's Circus in Broomfield Park
Sunday 26 September Music in the Conservatory