This event was in the past. For current and future events visit our What's On Page
.
Saturday 17 July 7.00pm - 10.00pm
Park Live: The Skatonics
Broomfield Bowl, Broomfield Park, N13 4PZ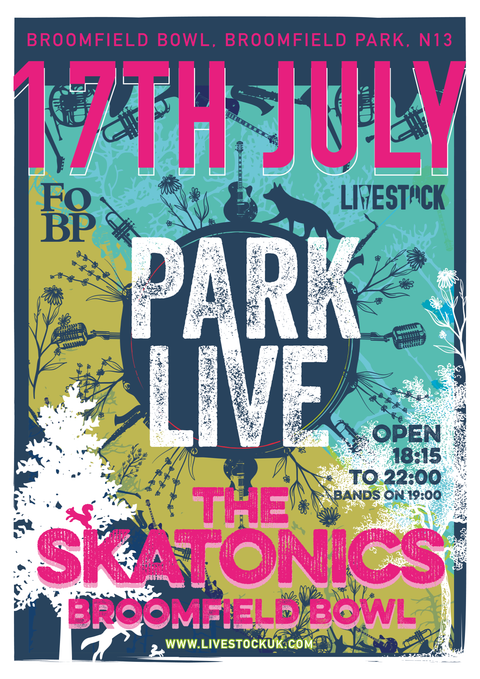 THE SKATONICS came crashing onto the scene in 2007, and since then have performed to the ever growing enthusiastic Ska followers at venues and festivals across the UK and Europe. The last 11 years have seen the band play some prestigious and iconic venues in the UK and across Europe, county showgrounds, racecourses, Santa Pod raceway, the Hope & Anchor (where Madness and the Specials started out), the Dublin Castle and even a pre-kick off gig at West Ham F.C. In June 2017 they headlined the 'Electro Love' stage at the Isle of Wight Festival to a crowd of several thousand which impressed the band as their timings clashed with Rod Stewart and George Ezra. They have backed Suggs at a charity event in Whitstable and have supported MADNESS in August 2017 at the Kent County Showground 2017. They have also supported The Selecter, Bad Manners, Geno Washington, Neville Staple (the Specials), Bruce Foxtons 'From the Jam' and most recently in June 2018 the English Beat, at the Norwich Waterfront.
ADULTS £12
UNDER 16 - £8


PGC cannot guarantee that all What's On information is 100% accurate. If in doubt, we recommend you contact the organisers or visit their website using the More Details button.
Upcoming Broomfield Summer Festival events

Click on names for details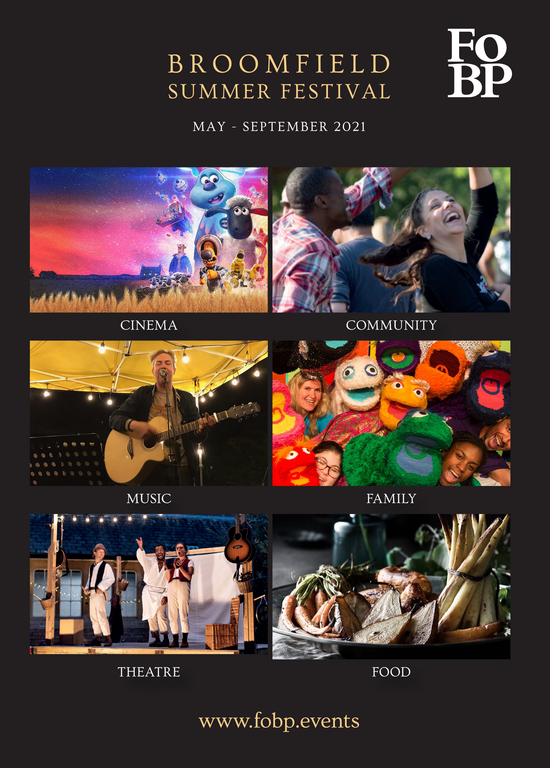 Sunday 25 July CANCELLED Afro Day Mini Festival
Saturday 31 July Open-air theatre: The Further Adventures of Dr Doolittle
Saturday 7 August Open-air theatre in Broomfield Park: More Tales from the Shed
Saturday 14 August Broomfield Summer Festival: The Secret Garden
Wednesday 18 August Broomfield Summer Festival: Hexwood School of Sorcery
Saturday 21 August Broomfield Food Festival
Thursday 26 August Coggers Funfair in Broomfield Park
Friday 27 August Open-air cinema: Farmageddon
Monday 30 August Open-air theatre: The Miraculous Mis-Adventures of Robin Hood
Friday 3 September Talkies Community Cinema: Moulin Rouge
Sunday 5 September Open-air theatre in Broomfield Park: Romeo and Juliet
Tuesday 14 September Open-air theatre: Mr Stink
Sunday 19 September Apple Day in Broomfield Community Orchard
Thursday 23 September Zippo's Circus in Broomfield Park
Sunday 26 September Music in the Conservatory