Community Directory: Archaeology
Organisations in this category
Enfield Archaeological Society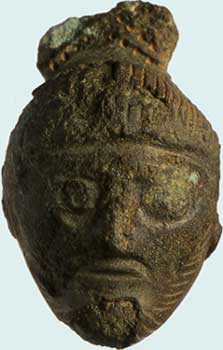 Enfield Archaeological Society is active in carrying out research and fieldwork in Enfield, in order to understand the archaeological past of the Borough.
Its main aims are: to promote the practice and study of archaeology in the district; to record and preserve all finds in the district and encourage others to allow their finds to be recorded by the Society; and to co-operate with neighbouring societies with similar aims.
Last updated: October 2014
Enfield Local Studies Library and Archive
Local Studies identifies, acquires, and preserves materials that document the history of Enfield , making these records available to residents and visitors.
You can visit the archive and discover a unique collection of historical documents dating back to the 13th century.
We also have four computers offering free access to research online and genealogy websites. Access to these resources is only available in Local Studies Centre at the Dugdale Centre.
Enfield Local Studies Library & Archive
Thomas Hardy House (1st floor)
39 London Road
Enfield EN2 6DS
Last updated: August 2019