Community Directory: Writing Groups
Organisations in this category
Collage Writing Room

If you've always wondered if there's a creative writer in you, or if you're a developing novelist, short fiction writer, poet, life writer or memoirist who wants to develop your craft and join a creative community, enroll for a course with us. You will work with skilled writer-tutors who have a wealth of experience of delivering exciting, inspiring and informative courses to help you be productive, gain momentum and write your best work
Collage Writing Room is part of Collage Arts and is based near Wood Green Station. However, currently all classes are held online using Zoom.
Last updated: January 2021
Enfield Poets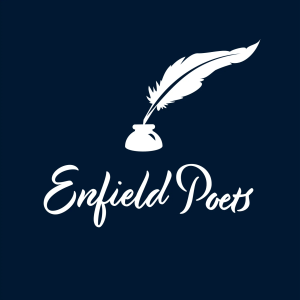 Enfield Poets began life as the Salisbury House Poets in 2000. Founded by Anthony Fisher, Valerie Darville, and the late Jane Elder, its primary purpose is to provide an opportunity for local poets to perform their work in a supportive and stimulating environment, as part of a monthly series of live readings featuring guest poets.
Last updated: February 2022
Enfield Writers Workshop
We are a group of aspiring writers who usually meet in Salisbury House in Enfield. Our members enjoy and are inspired by all forms of creative writing, ranging from novels and short stories to life writing, via poetry and plays.
Our aim is to encourage one another to write more, improve our technique and provide feedback in a supportive environment. There are no restrictions on genre, content, style or length
We meet once every fortnight and we switch between two different types of session. At some sessions we share and discuss each others' work, providing constructive and honest feedback and exchanging ideas. It is not compulsory to bring work along for people to come along, but we do expect people to behave in a supportive and respectful way when providing feedback.
Our other sessions are Creative Writing Sessions – writing prompts in the form of words or pictures are provided, and attendees are given around half an hour to do some creative writing before sharing what they have written with the group if they want to.
Last updated: October 2021
Palmers Green Writers Group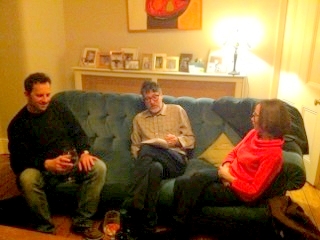 We are a small group of writers living in the Palmers Green and Southgate area. We meet fortnightly to offer constructive feedback on each other's work in a friendly, informal setting. We enjoy all forms of creative writing, including novels, short stories, poems and scripts.
Whether you're starting out or well on the way to being published, so long as you're serious about writing, you'll be welcome.
Email Alex at .
Last updated: February 2018