Community Directory: North London on the Web
Bowes & Bounds Connected
Bowes and Bounds Connected is a forum for online neighbourliness - we are harnessing the community spirit of Bowes Park, Bounds Green and surrounding neighbourhoods into an online network where people can connect with their friends and neighbours, to engage in discussions find out about local events, take action together on the local issues that concern us all... and have fun!
Last updated: January 2021
FixMyStreet

FixMyStreet is a website for reporting local problems, such as graffiti, fly tipping, broken paving slabs, faulty street lighting, potholes etc. Reports are passed on to local councils.

Last updated: October 2014
Harringay Online


The online home of all things Harringay (you may say Harringay Green Lanes) with a good mix of Hornsey and Crouch End.
Last updated: October 2014
Harringay's History by Harringay Online

A section of the Harringay Online website contains a rich source of information about the history of Harringay and also also covers Hornsey, Crouch End, Finsbury Park and Wood Green.
History Group Articles & Discussions
Historical Photos and Other Images
Forum discussions about Harringay's history
Historic film footage from 1920 on
Wikipedia articles about the history of Harringay
Personal memories blogs
Virtual blue plaque map of Harringay
Telling the Harringay Story - A (Very) Short History - online publication by Hugh Flouch
Last updated: April 2020
Love your Doorstep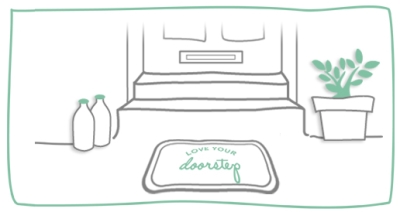 Love Your DoorStep is an exciting and rapidly growing on- and off-line community in Enfield, plus several other areas of London. It's a place where local people can interact with each other and local business owners, sharing information on products and services, offering each other spontaneous help, support and recommendations.

Love Your DoorStep is all about raising awareness. It's prompting us all to discuss important issues in the area we live in; it's getting people to talk in a way they've never done before. It not only encourages folks to work as a team and build stronger community links and support systems, it has become the perfect platform for actually bringing together businesses and individuals with a vested interest in supporting each other through job opportunities, charitable causes, networking, business referrals and genuine recommendations.
Last updated: October 2014
OpinioN8

Blogs, forums, events listings and interest groups for the N8 postal district
Last updated: October 2014
Palmers Green Jewel in the North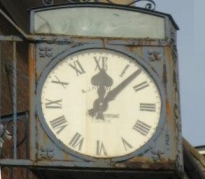 Have you ever wondered what Palmers Green was like before the coming of the builders? Are you curious about the people who live here now, their memories and how Palmers Green has changed? Do you have a sneaking pride in where you live? This website aims to celebrate Palmers Green and satisfy our natural curiosity – about its streets and how they came about, and about those who live and work there now, and long before us. The focus is on the sense of place which makes it special, and how we and our neighbours share and enjoy present day Palmers Green.

Last updated: October 2014
Tottenhall Area Community Facebook group

This is a space to share information, recommendations, questions and ideas on the Tottenhall area.
We have defined the Tottenhall area as from Green Lanes to the A10 and from the A406 to the boundary of Enfield.
We are interested in any local topics residents care about, and all the wonderful stuff to do in our spare time around here. This can include exercise, sporting events, music, kids events, hobbies etc.
Last updated: August 2020