Community Directory: Legal and Financial Assistance
Organisations in this category
Citizens Advice Enfield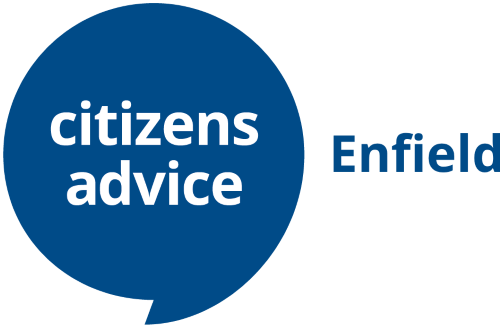 Citizens Advice Enfield is a charity that offers free, accessible,quality advice to anyone who lives in Enfield. We can help with all kinds of problems whether they are housing, employment, benefits, debts or immigration issues for example.
Aims & Principles
The Citizens Advice service provide free, independent, confidential and impartial advice to everyone on their rights and responsibilities. It values diversity, promotes equality and challenges discrimination
Our Service aims:
To provide the advice people need for the problem they face
To improve the policies and practices that effect people's lives
History
We have been providing advice in the London Borough of Enfield since 2nd September 1939. We started in tiny offices in Fore Street Edmonton, staffed by a handful of volunteers. Today, most of the people you will meet at our current offices in Ponders End are still volunteers, but they are supported by a small team of paid staff.
Last updated: July 2018
Enterprise Enfield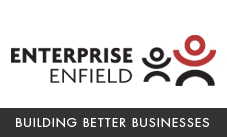 Enterprise Enfield is an independent enterprise agency approved by the Department for Business, Energy and Industrial Strategy (BEIS).  The organisation, established in 1985, offers a comprehensive range of business support services and facilities specifically designed to encourage, guide, inform and inspire people to be successful in business.
Many of the agency's services are free or heavily subsidised by contracts it secures with funders - such as the European Union (European Regional Development Fund and European Social Fund), London Borough of Enfield and the RSA Trust.
Last updated: January 2021
North London Credit Union
North London Credit Union is a not–for-profit financial co-operative established in 1994. We are owned and controlled by our members, managed and staffed by local people and have a strong voluntary element.
Our Vision
We believe that everyone deserves appropriate, fair financial products that meet their needs and improve their financial well-being.
Our Values: ethical; fair and secure
Ethical: we aim to provide financial services that meet the needs and expectations of our members, with integrity and in a professional manner.
Fair: we strive to treat our members as individuals and to treat everyone with respect; regardless of income or background.
Secure: we are authorised by the Prudential Regulation Authority and regulated by the Financial Conduct Authority & the Prudential Regulation Authority. Members' deposits are covered by the Financial Services Compensation Scheme (FSCS). Our Registered Office is 3 George Mews, Enfield, Middlesex, EN2 6JA and our registration number is 213809.
Last updated: January 2021
The London Community Foundation

We have a vision of a strong and generous London - where residents, business and government act collectively to create a fair and good society for all who live or work in the capital. Known for prosperity and opportunity (even in current times), it's easy to forget about the thousands of Londoners left on the margins. Wealth and poverty live side by side, with middle class terraces, green spaces and trendy high streets blending into run-down estates and empty playgrounds. Poverty, isolation and crime affect too many.
Last updated: November 2014