Category: Young People
Organisations in this category
(Click on a name to jump to it)

Children's International Voices
Children's International Voices consists of four choirs for children aged 4 – 20+.  We are a non-auditioning choir and new children are welcome to come to any rehearsal. We actively encourage children of all nationalities who enjoy singing to join us. The choir tours internationally once every two years and has recorded three double CDs.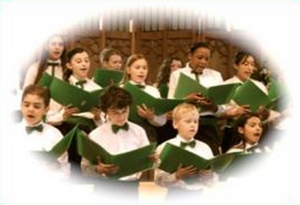 Enfield Lodgings

What is Enfield Lodgings?
Enfield Council have comissioned Depaul UK, Britain's biggest youth homelessness charity, to recruit and train households within Enfield to provide lodgings for vulnerable young people in the borough.
This is a radical and effective response to the lack of affordable safe housing in Enfield for young people who are not yet confident to live completely independently. We ask local people who have room in their lives and homes to take in a young lodger so that their first experience of living without support is within the home of a friendly household who they can call upon when they need a listening ear or someone to pass on a favorite recipe.
Enfield council decided to do this because they know that young people who cannot afford to live alone would rather live with someone who has applied to help through a charity and undergone a police check than with a stranger who's number they found on the internet.
Who is Enfield Lodgings for?
Lodgers are aged 16-25, they can stay for 6 months to 2 years, and households receive £82 per week in rent.
Although this scheme is new to Enfield, Depaul UK have been supporting households who in turn support young people for over 10 years. One host who has had three young people live with her in the past 6 years says: "Providing Lodgings is so much more rewarding than having an empty bedroom gathering dust, I am now the proud godmother of one ex lodger's little girl, and I recently attended the graduation of another".
Interested in becoming a host?
Help a young person in need and receive £82 a week in rent
Enfield Music Hub
Enfield's Music Hub is an exciting partnership between Enfield Music Service and regional and national partner organisations which has been set up to sustain and develop music education for children and young people in Enfield.
The Music Hub works closely with all Enfield schools, parents & carers and children & young people.
Who is involved?
Enfield Music Service as the lead partner as well as a number of other partner music organisations contribute to the Hub.
Enfield Safeguarding Children Board
Enfield Local Safeguarding Children Board (ESCB is a group of professionals who have a shared responsibility for promoting the welfare and ensuring the safety of the children and young people of Enfield.
Children and young people.  The website is here to offer advice to you to make you feel safe.
Carers and parents.  The website offers advice on safeguarding children in Enfield.
Professionals and volunteers.  This part of our website is aimed at those who work directly with children, young people and their families in Enfield.  This includes people whose job brings them into contact with children infrequently or on an ad hoc basis.  It is designed to give practitioners from all statutory voluntary and community organisations access to important safeguarding information, guidance and resources.
Training  A range of courses and workshops are available during the year for professional staff from different agencies to attend. The training courses aim to improve knowledge, skills and competencies within safeguarding practice.
Every Parent & Child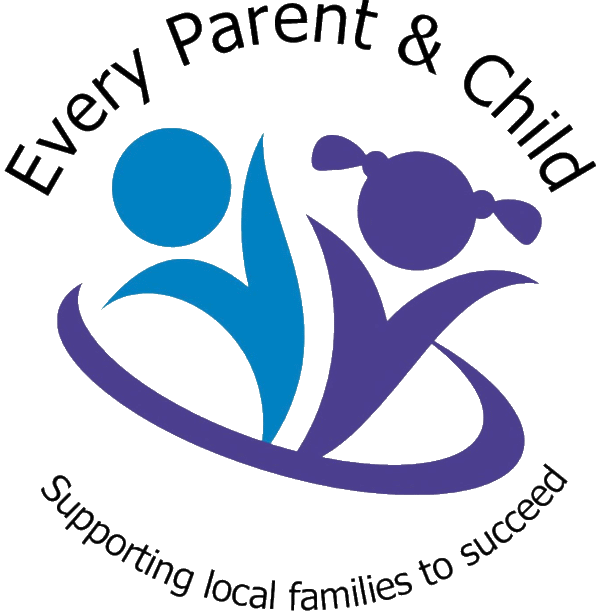 Previously known as Enfield Parents & Children
Every Parent & Child (formerly Enfield Parents & Children) is a registered charity working for the benefit of children, young people and families in the London Borough of Enfield and surrounding areas. We offer services to children, young people and their families to support with advising on accessing educational provision for Special Educational Needs and Disabilities, applying for school places, young people's mental health and wellbeing and skills and confidence building.
Our Mission is to offer children in our community opportunities to learn, develop and thrive.
Services
SENDIASS - Special Educational Needs & Disability, Information Advice & Support Service
"My Time" - Child Counselling Service and Volunteering Service
Contact details
Community House, 311 Fore Street, Edmonton, N9 0PZ
Contact: Isabella Di Natale
Telephone: 020 8373 6243
Family Information Directory

The directory is divided into four zones to help you find childcare, play, family services and services for disabled children.
Informed Families
We're Informed Families (IF) - Enfield's Family Information Service - run by Enfield Council's Community Access, Childcare and Early Years (CACEY) service.
We provide a wide range of information on quality childcare, early learning and support services for parents of children and young people up to age 20, in order that they can make informed choices for their family.
Picture of Family sitting in a gardenWe also help providers to get the curriculum, business and recruitment support they need to produce the highest quality services. And we support those thinking about working with children or setting up a childcare business.
Together, we're transforming early years, play and family life in Enfield.
So if you need to know, you need IF.
http://www.enfield.gov.uk/if/
The Acting Space

Acting Classes at The Acting Space, North London
 
We provide a friendly, encouraging and creative environment where people from all walks of life can 'have a go'. Whether you are a complete beginner, or you want to rekindle a past passion, our drama classes can help boost confidence and ignite your inner playfulness.
 
The Acting Space offers classes such as youth groups, adult classes, LAMDA and audition techniques, corporate workshops and theatre in education.
Classes are held at the Millfield Arts Centre in Edmonton and Jacksons Lane in Highgate.
The Latymer Saturday Music Centre
The Latymer Saturday Music Centre is an independent Music Centre which is open to ALL children from reception year upwards. Activities take place at The Latymer School, Edmonton, on Saturday mornings, during term time.
Youth Enfield

Youth Enfield is Enfield Council's dedicated website for young people living in Enfield.
It is where young people can find information, advice and guidance on a whole range of activities, programmes and services available in the borough - all in one place.