Community Directory: Recycling
Organisations in this category
Barnet Furniture Centre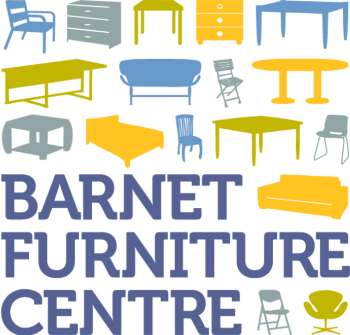 If you're planning to refurnish a room the right piece might just be there waiting for you at the Barnet Furniture Centre. This valuable local asset is at the top of Colney Hatch Lane in Friern Barnet (4 Queens Parade Close, N11 3FY – tel 020 8361 6802) and should be much better known.
BFC is a Reuse and Recycling charity (No 1140541) set up in 2011 under what's called the Third Party Reuse/Recycling Initiative. Last year it recycled just over 100 tons (c £200,000 in sales) of good quality donated furniture and household goods that would otherwise have been thrown away into landfill. That's the contents of around 200 three-bedroom houses. This year the total will approach around 250.
Stock's constantly changing - you can see latest arrivals on weekly videos and photos at facebook.com/barnetfurniturecentre. BFC can also arrange to collect your unwanted furniture of good standard. Because they are generally very busy they do ask that you supply pictures of unwanted items for appraisal.
Two-tier prices help those on benefits. In addition, BFC has helped many volunteers who have come under local Help-to-Work schemes back into employment. Out of around 40 since 2011, just over half have ended up working for BFC or gone to other jobs. So it has a valuable dual role in the community.
Really worth a visit. Readers of Palmers Green Community can claim 20% discount on their first purchase by quoting RECYCLE123.
Open 9am-5pm except Sunday and Bank Holidays.
Please see full details at: www.barnetfurniturecentre.org.
Last updated: February 2021
Palmers Green Reuse & Recycle Facebook group
Reuse, recycle & prevent waste. What to one person is unwanted might be loved by another. Recycle your books, clothes, overproduction on the allotment, baked too many cakes, unwanted gifts the list is endless. Give someone else the opportunity to use your unwanted stuff, free of charge please.
Last updated: November 2021
The Felix Project
More than 10 million tonnes of food is wasted in the UK each year. At the same time food poverty is a huge and growing problem, with 1 in 10 children in the UK living with parents who struggle to put food on the table. This means an estimated 870,000 children in England go to bed hungry because their parents are unable to provide the meals they need.
Free of charge, the Felix Project collects good quality food from suppliers. We check it's fresh and then deliver it to charities so they can give vulnerable people a healthy meal or snack. Put simply, we're saving food and changing lives.
We have warehouses in Enfield and Park Royal where we use daytime volunteers.  Evening volunteers work from a number of van and courier collection points in various parts of London.
Last updated: May 2018
Waste Not: Revamp, Repair, Reuse
Many of us want to save money and throw less away but are unsure how - that's why we are here!
We're a group of Bowes Park and Bounds Greeners who love our community and want to reduce the waste we produce.
We will show you how your unwanted and unloved things can be revamped and repaired instead of being replaced with new and, for things that need to go, make it easier to swap or donate so others can give them a new lease of life.
Revamping, repairing and reusing pre-loved items instead of buying new not only helps save you money but is better for the environment. It cuts down on waste, reduces pollution and the use of natural resources which threatens habitats around the world.
Last updated: December 2020