Community Directory: Sports and Fitness
Active Enfield
The Active Enfield term-time & holiday programmes
A range of fun and engaging sports and health activities throughout the year for Young People (ages 3 - 18), adults and Over 50s. Our sporting and physical activity courses are both affordable and accessible; delivered across venues and spaces as diverse as schools, community centres, leisure centres and parks. Weekly sessions are coached by qualified instructors with all necessary qualifications and checks.
For the full range of sessions available please visit the What's On Sports Courses and Events section.
Last updated: January 2021
Age UK Enfield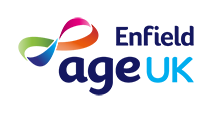 We're a local charity working in the community to support older people, their families and carers. We want everyone to be able to love later life.
We've been working in the local community to help older people for 30 years. We have 40 dedicated staff and over 100 volunteers helping us to deliver services and activities for older people in Enfield.
Our main office is based in Ponders End Library and and our day centre is based in Houndsfield Road in Edmonton.
We rely on your support to keep serving the community. We are supported by donations from the public and some charitable grants.
Age UK Enfield provide high quality services to our elderly community including:
Information, Advice and Advocacy - Provides information, support and signposting on a wide range of issues including access to benefits and accessible transport, housing, debt and pensions, and much more.
Falls Stop Service - Provides a range of information, advice, exercises and activities to help people who have had a fall or are at risk of falling.
Fit for Life - A range of exercise classes, activities and walks at a range of community venues across the borough.
Memory Care Navigators - support for people from diagnosis; helping them to understand their diagnosis, how to access support and information and connect to other people living with dementia and their carers.
Planning for later life - Awareness and information sessions on all aspects of planning for later life including will writing, power of attorney, bereavement services, and advanced decisions / statements.
Home Based Support - provides in-home support from trained, professional and friendly staff, enabling people to continue to live safely and independently in their own homes.
Veterans Support Project supports anyone who has served in the Armed Forces or National Service and their families, through social events, benefits advice, applying for medals, and much more.
iCan - supports adults over 18 who have a long term health condition, are isolated or at risk of falling, or near the end of life, to improve their health and wellbeing. Our popular Tea & Chatter sessions is a fun and supportive group which connect and bring people together.
Memory Meet Up - Memory Meet up offers reminiscence, creative activities and guest speakers for people affected by dementia and their family members.
Parker Day Centre - a specialist dementia care day centre in Edmonton, providing a range of activities and events for people with early memory problems, to advanced dementia, and their carers, including Maintenance Cognitive Stimulation Therapy (MCST).
This Girl Can - 12 week exercise programme for women over 50 recovering from long term conditions including cancer.
Enfield Wellbeing Network
A collaboration between a number of local community organisations, which aims to enable people to set and achieve realistic goals to improve their health and wellbeing.
All donations received, helps us to sustain and develop our services and makes a huge difference to our ability to improve the life of Enfield's older people who have somewhere to turn to, when they need help and support.
Last updated: April 2022
Arnos Bowling Club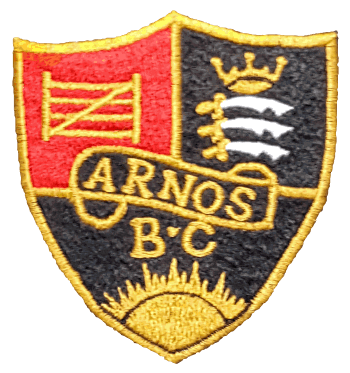 Arnos Bowling Club is an established Lawn Bowls club which has something for all ages – friendship, competition, but above all, fun and enjoyment. It is a great place to bring your own friends and to make new friends.
We are located within Arnos Park and enjoy all the beautiful surroundings the park has to offer.
The club was founded in 1937 and celebrated its 80 years milestone in 2017.  We have been part of the local Southgate community throughout these years, and have always welcomed new members.  Whether experienced bowlers or new to bowls, all are welcome.
Last updated: January 2021
Enfield Parks Tennis League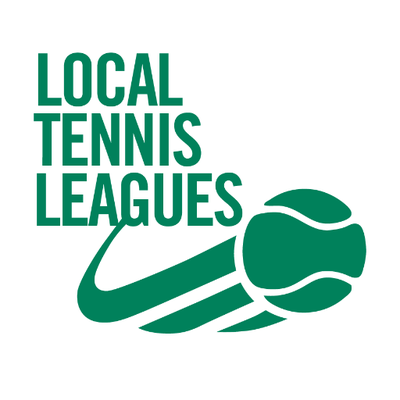 Friendly, competitive tennis on Enfield Parks's public courts You are just a step away from joining our mixed-sex, singles league for men and women (aged 18+) of all standards.
If you have been meaning to get back into tennis or would like to meet new people to play, why not give it a go!
Last updated: January 2021
Friends of Hazelwood Rec
Friends of Hazelwood Rec is a group which aims to improve the Hazelwood Recreation Ground, a hidden away park located in a very residential area. It is popular with football and cricket players, dog walkers and families. It has facilities including a playground, tennis and basketball courts, climbing nets and sandpit. Some of this equipment is very old and the Friends are seeking funding for improvements.
For all enquiries, please contact .
Last updated: March 2015
Grovelands Parkrun

A weekly timed 5km in Grovelands Park. Free, but you need to register online.
Last updated: October 2014
North London Netball League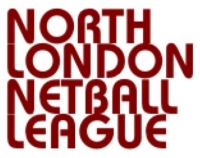 We are the oldest and biggest netball league in North London, where we aim to have fun, make friends and play some fantastic netball at all levels, including Juniors. Broomfield Park is the place to be every other Saturday September to April – and we have tea and cakes! Come down and see us in action.
And if that isn't enough netball then we have a summer league running from mid-May to the end of June on Wednesday and Thursday evenings.
If you are a player looking to join a club, have a look at the clubs currently playing in our fantastic league.
Last updated: January 2021
Palmers Green Netball Club

Palmers Green Netball Club was first established in 1959 by Sylvia Ash who is now the club president. The club has gone from strength to strength and regularly competes in different leagues situated in and around North London. The club has a number of senior teams representing varying skills and ability. Training takes place every week and all members are encouraged to attend.
The Junior Section of the club was formed in 1996 with the idea of girls having fun, learning the game and maybe one day becoming good enough to play with senior members. We now run squads for girls aged under 14, who also train on a weekly basis.
Team selection is conducted through club trials and selection is made, using skills sheets, as well as playing ability over the last season and attendance at training.
Last updated: October 2014
Simply Connect Enfield
Simply Connect Enfield is a Social Prescribing service for the borough of Enfield, managed and delivered by Enfield Voluntary Action (EVA).
We're on a mission to help you find local community services, activities and support that can really help you with whatever issue you're struggling with at the moment.
Maybe you're looking to meet new people - or get some advice or support for a friend or family member? Or you might be wanting to find out about exercise or social clubs, or how to get involved in a local charity?
Community services can provide specialist support too on a range of topics, such domestic abuse, helping to manage your finances, housing issues or bereavement support.
We can support you to improve your health and wellbeing by:
Focusing on what matters most to you
Connecting you to local community services and activities, and
Helping you to reach your goals and ambitions.
Whatever it is you're looking for, there's something for you.
Last updated: January 2021
Southgate Adelaide Hockey Club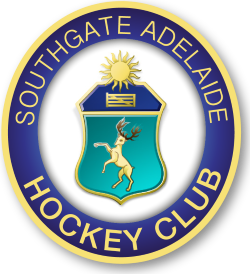 Southgate Adelaide is a local men's hockey club located on the Barnet/Enfield border sharing facilities with the ladies of Hendon and Mill Hill Hockey Club
We run three/four teams playing on the excellent astroturf pitch at Ashmole Academy (Southgate, N14 5RJ) and socialising just down the road at the Walker Ground Clubhouse (Waterfall Road, Southgate, N14 7JZ).
We are very keen to expand our membership at all levels of the club so whether you are aiming for the top, playing for fun, young (13+) or old, fit or fat, experienced or novice, we want you to play for us.
The club holds free training sessions every Tuesday evening from 8.30PM to 9.30PM at Ashmole Academy which are open to members and non-members.  This is a great way to meet the club and a fantastic opportunity for those new to the sport to give hockey a try without obligation.  Just turn up and join in.
Last updated: March 2017
Southgate Squash & Racketball Club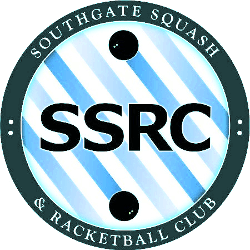 Southgate Squash and Racketball Club is a friendly club with six courts, a squash and racketball (squash57) coach, a weekly club night, thriving squash leagues and racketball (squash57) leagues, yearly squash tournaments and racketball (squash57) tournaments and a fully licensed bar.
Last updated: August 2022
Winchmore Hill Bowling Club

Winchmore Hill Bowls Club has been in existence since 1932.
The Bowls Club has a lively membership to suit both competitive and social bowlers. We compete in the Middlesex County League and play club matches against all the other bowls club in the local area, as well as internal competitions and friendly fixtures, in addition to our club roll ups every Wednesday and Friday evening, as well as Saturday and Sunday mornings.
Our 6 rink green is currently one of the best in the area and our club house with full bar facilities provides a friendly welcome for all our bowling and social members.
We are always keen to welcome new members of all ages and if you are new to the game then why not sample the game with our professional coaches, free of charge, before deciding whether to become a full bowling member.
Last updated: March 2020