Community Directory: Older People
Age UK Enfield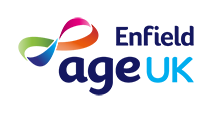 We're a local charity working in the community to support older people, their families and carers. We want everyone to be able to love later life.
We've been working in the local community to help older people for 30 years. We have 40 dedicated staff and over 100 volunteers helping us to deliver services and activities for older people in Enfield.
Our main office is based in Ponders End Library and and our day centre is based in Houndsfield Road in Edmonton.
We rely on your support to keep serving the community. We are supported by donations from the public and some charitable grants.
Age UK Enfield provide high quality services to our elderly community including:
Information, Advice and Advocacy - Provides information, support and signposting on a wide range of issues including access to benefits and accessible transport, housing, debt and pensions, and much more.
Falls Stop Service - Provides a range of information, advice, exercises and activities to help people who have had a fall or are at risk of falling.
Fit for Life - A range of exercise classes, activities and walks at a range of community venues across the borough.
Memory Care Navigators - support for people from diagnosis; helping them to understand their diagnosis, how to access support and information and connect to other people living with dementia and their carers.
Planning for later life - Awareness and information sessions on all aspects of planning for later life including will writing, power of attorney, bereavement services, and advanced decisions / statements.
Home Based Support - provides in-home support from trained, professional and friendly staff, enabling people to continue to live safely and independently in their own homes.
Veterans Support Project supports anyone who has served in the Armed Forces or National Service and their families, through social events, benefits advice, applying for medals, and much more.
iCan - supports adults over 18 who have a long term health condition, are isolated or at risk of falling, or near the end of life, to improve their health and wellbeing. Our popular Tea & Chatter sessions is a fun and supportive group which connect and bring people together.
Memory Meet Up - Memory Meet up offers reminiscence, creative activities and guest speakers for people affected by dementia and their family members.
Parker Day Centre - a specialist dementia care day centre in Edmonton, providing a range of activities and events for people with early memory problems, to advanced dementia, and their carers, including Maintenance Cognitive Stimulation Therapy (MCST).
This Girl Can - 12 week exercise programme for women over 50 recovering from long term conditions including cancer.
Enfield Wellbeing Network
A collaboration between a number of local community organisations, which aims to enable people to set and achieve realistic goals to improve their health and wellbeing.
All donations received, helps us to sustain and develop our services and makes a huge difference to our ability to improve the life of Enfield's older people who have somewhere to turn to, when they need help and support.
Last updated: April 2022
Alzheimers Society, Enfield Office
Services offered
Enfield Care attendant scheme
Enfield day support
Enfield Dementia Cafe
Enfield Monday peer support Group
Enfield Singing for the brain Southgate
Enfield Wednesday peer support group
Last updated: October 2014
EAWA

Our mission: To support, empower, and enrich the lives of Older Members in the Community.
Last updated: January 2021
Enfield Borough Over 50s Forum
The Forum is open to all over 50s in the Borough of Enfield and its members are drawn from the rich and diverse ethnic mix of Enfield multicultural population.
The Forum meets on the last Tuesday of every month at the Civic Centre in Silver Street with the exception of December when there is no meeting. Other monthly coffee morning meetings are arrange for Skinners Court in Palmers Green and East of the Borough or Millfield House.
The Forum seeks to influence decision-makers nationally and locally on such matters as health, educational and leisure activities, transport, social and community care, housing, age discrimination in employment, pensions and benefits.
Last updated: October 2014
Enfield Caribbean Association
We are a small charity with big ideas based in the London Borough of Enfield. We provide services and social events for the local community, in particular those of Caribbean descent.
Enfield Caribbean Association (ECA) was established in 1986. We work to eliminate racial discrimination and for an inclusive, fair and equal community, in which people of Caribbean origin can develop their full potential as visible, positive contributors and participants in the life of the Borough of Enfield.
Last updated: January 2021
Enfield Connections
We provide a direct Advice and Information Service to help support Enfield's vulnerable adult residents. We work closely with local organisations to offer a wide variety of information and support via face-to-face drop in sessions and a telephone service. 
Enfield Connections will provide face-to-face drop in sessions and a telephone service, for those in need of information and support.
We will offer advice and assistance with:
Council Tax overpayments
Health & Wellbeing information
Housing Benefit overpayments
Online form filling
Rent arrears
And more…
Last updated: January 2021
Memory Lane Cafe & Carers Club
Do you know anyone who has Alzheimer's or Dementia?
We are a self funding club offering fun and laughter for anyone suffering with this terrible illness. We open every Friday at Our Lady of Lourdes Large Church Hall, 373 Bowes Road, New Southgate, N11 1AA from 10.30 - 1.30, We provide tea coffee, cakes, snacks, entertainment, games and support for carers. All we ask for is a small donation of £2.50 each and everyone must come with a carer. For more information we are on Facebook under Memory Lane Cafe & Carers Club or you can contact Mandi on 07961 881453 or Adrian on 07788 429470
Last updated: March 2019
North London Cares

North London Cares is a community network matching north Londoners to volunteering opportunities to support our neighbours in need of a little extra help, time or companionship.
Our ambition is to build relationships between people who might not normally interact, bridging social divides and bringing our communities closer together.
Last updated: October 2014
Palmers Green & Southgate U3A
Learn - Laugh - Live
u3a members are busy learning new things and staying active.
u3a is really good fun
making the most of life
Nobody has to stop learning just because they have stopped working. The u3a is for people who want to keep active in mind and body. There's first age learning at school or college, followed by second age learning - the skills learnt at work. And there's third age learning when people learn whatever they want. That is what happens in u3a. People come together in small groups to study a subject they all find interesting. We already have over 50 interest Groups
Membership of the u3a is open to men and women who are no longer in full time work, irrespective of race, religion or politics. There is neither a lower or an upper age limit; no qualifications are required and none are given.
Last updated: April 2022
Ruth Winston Centre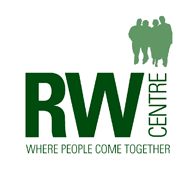 The Ruth Winston Centre is a registered charity whose mission is to promote independence, well-being and activities for the over 50s in Enfield. Ruth Winston Centre has around 1100 members and offers 60 classes and/or activities per week exclusively for the over 50s. In addition to learning and staying connected with others, we promote healthy living and well-being through our faciliation of additional services such as blood pressure checks, chiropody, hairdressing, flu jabs, stroke clinic, health trainer advice and support to name but a few. Ruth Winston Centre is a place where information of interest to the over 50s may be presented and exchanged. For those who otherwise would spend their days at home alone it is a vitally important resource for the over 50s in this borough.
Last updated: October 2014
Simply Connect Enfield
Simply Connect Enfield is a Social Prescribing service for the borough of Enfield, managed and delivered by Enfield Voluntary Action (EVA).
We're on a mission to help you find local community services, activities and support that can really help you with whatever issue you're struggling with at the moment.
Maybe you're looking to meet new people - or get some advice or support for a friend or family member? Or you might be wanting to find out about exercise or social clubs, or how to get involved in a local charity?
Community services can provide specialist support too on a range of topics, such domestic abuse, helping to manage your finances, housing issues or bereavement support.
We can support you to improve your health and wellbeing by:
Focusing on what matters most to you
Connecting you to local community services and activities, and
Helping you to reach your goals and ambitions.
Whatever it is you're looking for, there's something for you.
Last updated: January 2021
Southgate & Enfield Friendship Centre
The Southgate & Enfield Friendship Centre is a club for people aged 50 and above.  Its aims are:
to enable friends to get together
to enjoy one another's company
to listen to talks by interesting speakers
to enjoy a monthly lunch.
The Friendship Centre meets once a month at the Ruth Winston Centre, 190 Green Lanes, Palmers Green, London, N13 5UE.  Meetings are between 7.30 and 9.30pm and are normally on the first Monday in the month, unless it is a bank holiday, in which case the meeting is on the second Monday of the month.
The charge is £1.50 per meeting, which includes light refreshments.
There is also a monthly lunch club.
For more information contact Jean Higgs or Pat Hiron.
Last updated: October 2014
Stitch! Crafts and Classes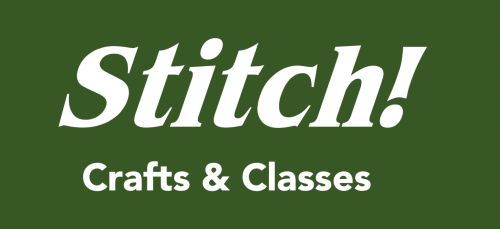 We are Stitch! an exciting Community Interest Company. We teach craft and sewing workshops and classes for all ages, run free social stitching groups, organise children's parties and sell haberdashery, fabric and locally made arts and crafts gifts.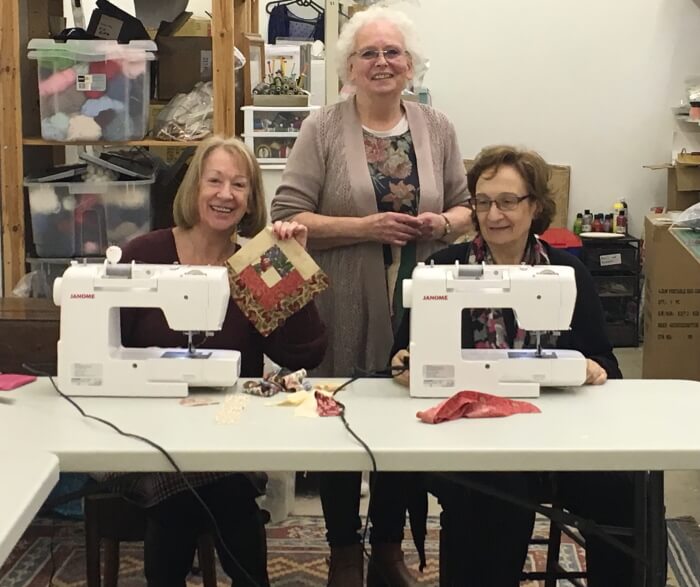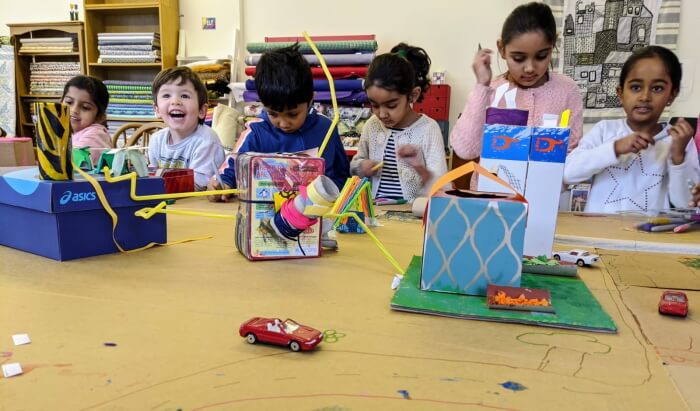 Last updated: February 2020