Category: Older People
Organisations in this category
(Click on a name to jump to it)

Alzheimers Society, Enfield Office
Services offered
Enfield Care attendant scheme
Enfield day support
Enfield Dementia Cafe
Enfield Monday peer support Group
Enfield Singing for the brain Southgate
Enfield Wednesday peer support group
Enfield Asian Welfare Association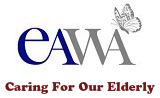 Our Mission Statement is 'To Support, Care For, Empower and Improve the Quality of Life of Older (Asian) people and their families'
Enfield Borough Over 50s Forum
The Forum is open to all over 50s in the Borough of Enfield and its members are drawn from the rich and diverse ethnic mix of Enfield multicultural population.
The Forum meets on the last Tuesday of every month at the Civic Centre in Silver Street with the exception of December when there is no meeting. Other monthly coffee morning meetings are arrange for Skinners Court in Palmers Green and East of the Borough or Millfield House.
The Forum seeks to influence decision-makers nationally and locally on such matters as health, educational and leisure activities, transport, social and community care, housing, age discrimination in employment, pensions and benefits.
Enfield Caribbean Association
Enfield Caribbean Association (ECA) established in 1986, aims through engagements with the London Borough of Enfield and other relevant statutory and voluntary bodies, to create an inclusive, fair and equal Enfield community, in which people of Caribbean origin can develop their full potential as visible, positive participants and contributors.
The association aims to advance the interests of Caribbean people in the areas of education, health, employment, social welfare and wellbeing by providing facilities and an environment that contributes to improving the life chances of people through promotion of events, activities and developing links with other like minded groups, individuals and organisations.
ECA Luncheon club at takes place at Trinity at Bowes Church each Friday at 1.00pm. It provides a Caribbean lunch, socialisation and exercise. Combined with this, at the end of each month there is a visiting speaker with a focus on health and other related matters. The speakers are influential, are experts in their field and offer information and advice.
Memory Lane Cafe & Carers Club
Do you know anyone who has Alzheimer's or Dementia?
We are a self funding club offering fun and laughter for anyone suffering with this terrible illness. We open every Friday at Our Lady of Lourdes Large Church Hall, 373 Bowes Road, New Southgate, N11 1AA from 10.30 - 1.30, We provide tea coffee, cakes, snacks, entertainment, games and support for carers. All we ask for is a small donation of £2.50 each and everyone must come with a carer. For more information we are on Facebook under Memory Lane Cafe & Carers Club or you can contact Mandi on 07961 881453 or Adrian on 07788 429470
North London Cares

North London Cares is a community network matching north Londoners to volunteering opportunities to support our neighbours in need of a little extra help, time or companionship.
Our ambition is to build relationships between people who might not normally interact, bridging social divides and bringing our communities closer together.
Palmers Green & Southgate U3A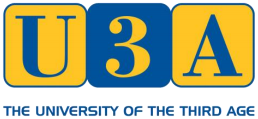 U3A stands for University of the Third Age. It began in France in 1972 with U3As attached to existing universities. The core of the U3A in the UK, which started in 1982, is self directed learning. In the UK there are now over 900 U3As with nearly 320,000 members.
Nobody has to stop learning just because they have stopped working. The University of the Third Age is for people who want to keep active in mind and body. There's first age learning at school or college, followed by second age learning - the skills learnt at work. And there's third age learning when people learn whatever they want. That is what happens in U3A. People come together to study a subject they all find interesting.
Membership of the University of the Third Age is open to men and women who are no longer in full time work, irrespective of race, religion or politics. There is neither a lower or an upper age limit; no qualifications are required and none are given.
Ruth Winston Centre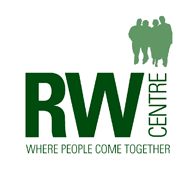 The Ruth Winston Centre is a registered charity whose mission is to promote independence, well-being and activities for the over 50s in Enfield. Ruth Winston Centre has around 1100 members and offers 60 classes and/or activities per week exclusively for the over 50s. In addition to learning and staying connected with others, we promote healthy living and well-being through our faciliation of additional services such as blood pressure checks, chiropody, hairdressing, flu jabs, stroke clinic, health trainer advice and support to name but a few. Ruth Winston Centre is a place where information of interest to the over 50s may be presented and exchanged. For those who otherwise would spend their days at home alone it is a vitally important resource for the over 50s in this borough.
Southgate & Enfield Friendship Centre
The Southgate & Enfield Friendship Centre is a club for people aged 50 and above.  Its aims are:
to enable friends to get together
to enjoy one another's company
to listen to talks by interesting speakers
to enjoy a monthly lunch.
The Friendship Centre meets once a month at the Ruth Winston Centre, 190 Green Lanes, Palmers Green, London, N13 5UE.  Meetings are between 7.30 and 9.30pm and are normally on the first Monday in the month, unless it is a bank holiday, in which case the meeting is on the second Monday of the month.
The charge is £1.50 per meeting, which includes light refreshments.
There is also a monthly lunch club.
For more information contact Jean Higgs or Pat Hiron.
Stitch! Crafts and Classes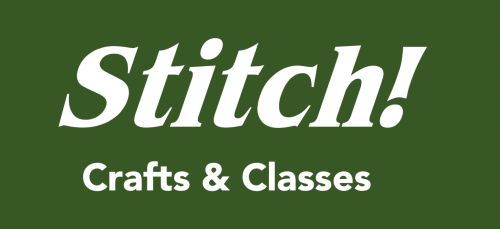 We are Stitch! an exciting Community Interest Company. We teach craft and sewing workshops and classes for all ages, run free social stitching groups, organise children's parties and sell haberdashery, fabric and locally made arts and crafts gifts.