Community Directory: History
Edmonton Hundred Historical Society
The Edmonton Hundred Historical Society is a local history society representing the Edmonton Hundred area of what was Middlesex and is now North London. The area covered by the Society is shown in the 1820 map below, representing the Edmonton Hundred area as shown in the Domesday Book in 1086.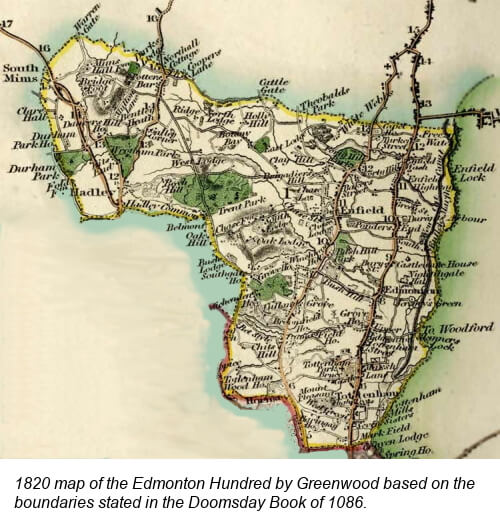 Last updated: September 2022
Enfield Heritage Index
Over the years the Enfield Society has published many articles about Enfield's heritage in the quarterly newsletter, with committee member Stephen Gilburt being a regular contributor since 2008.
The Society has created an Enfield Heritage Index providing links to all Stephen's articles on buildings and other heritage assets.
Last updated: December 2022
Harringay's History by Harringay Online

A section of the Harringay Online website contains a rich source of information about the history of Harringay and also also covers Hornsey, Crouch End, Finsbury Park and Wood Green.
History Group Articles & Discussions
Historical Photos and Other Images
Forum discussions about Harringay's history
Historic film footage from 1920 on
Wikipedia articles about the history of Harringay
Personal memories blogs
Virtual blue plaque map of Harringay
Telling the Harringay Story - A (Very) Short History - online publication by Hugh Flouch
Last updated: April 2020
Hornsey Historical Society
The Society has produced many publications documenting the history of Hornsey, has been active in campaigning for the recognition and conservation of our heritage of buildings and open spaces. and is represented on the local Conservation Area Advisory Committees. It supports the work of the Friends of Hornsey Church Tower and other local conservation groups, and maintains close links with Bruce Castle Museum, and local history societies. The Society organises a regular programme of talks, visits and educational and other events.
Last updated: October 2014
London Historians

London Historians was founded in August 2010 primarily to act as a facilitator which:
enables all those interested in London's history to find what they're looking for quickly and in one place
provides a hub for the many dozens of disparate institutions and societies and thousands of individuals, all of whom have a common interest
supports conservation and historical research
encourages both amateur and professional historians to meet and make new friends with like-minded enthusiasts
Belonging to London Historians is very much a shared experience. We can only be as strong as our membership. We hope you'll join us for what we'd like to make a perpetual adventure, exploring the history of our amazing city.
Last updated: October 2014
London, Westminster & Middlesex Family History Society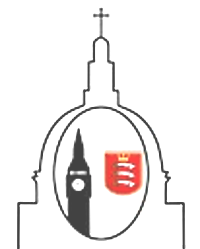 The London, Westminster & Middlesex Family History Society was formed in 2001 from an amalgamation of two former societies: the London & North Middlesex FHS (formed in 1978) and the Westminster & Central Middlesex FHS. The Society's area now comprises the City of London, the City of Westminster and the London Boroughs of Barnet, Brent, Camden, Enfield, Haringey, Harrow and Islington, together with parts of Ealing and Hillingdon. We aim to bring together all those family historians with ancestors in the area or who live in the area. Beginners and experienced researchers are invited to join us.
Last updated: January 2021
The Historical Association - North London Branch
The Branch meets on Tuesdays at 8pm in Jubilee Hall, Parsonage Lane, Enfield.

Last updated: November 2014