Community Directory: Visual Arts
Creative Exchange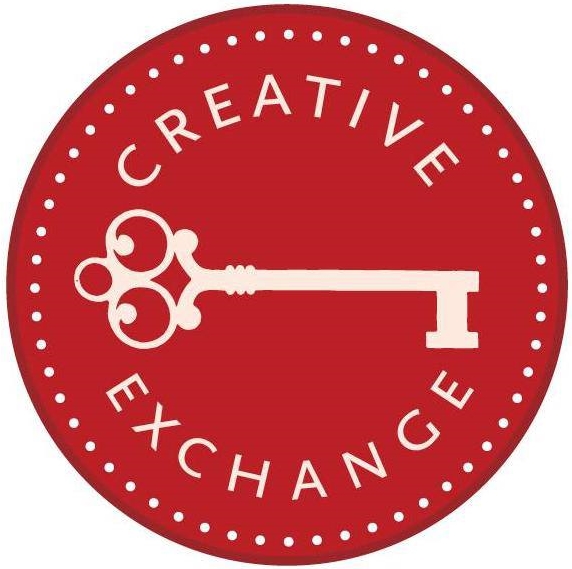 Creative Exchange is a collective of designers, craftspeople and artists centered on Southgate, Palmers Green and Winchmore Hill but welcoming members from elsewhere in Enfield, Barnet and surrounding areas.  
The network has been formed as a mutually supportive group to overcome the isolation often felt by sole practitioners. Recognising the benefit of meeting and sharing experiences and ideas, it will be organising meetings with special interest talks and social gatherings, as well as offering exhibiting and selling opportunities.
Creative Exchange actively promotes excellence in art, craft and design through its two annual events: the Open Studios and Art Trail in June and the Designer Craft and Art Fair in November.
Last updated: October 2014
Edmonton Camera Club
Edmonton Camera Club is a dynamic and friendly club where like minded photographers of all abilities gather to share ideas and expertise, to compete, improve their skills and have fun enjoying their hobby.
We meet at Millfield Arts Centre on most Monday evenings between 7:45 pm and 10:00 pm from September to mid-June. We do not meet on Bank Holidays.
Be sure to check our website for any changes to our programme before setting out to come to any of our meetings.
Potential members, of all ages and abilities, are welcome to attend up to four meetings,free of charge, before deciding if we are the Club for them.
Last updated: August 2016
Enfield Art Circle

Enfield Art Circle offers friendly and informal access to a range of creative activities for anyone interested in the arts. We welcome anyone who appreciates arts and crafts from starting amateur to full professional.
Last updated: January 2021
Millfield House Arts Centre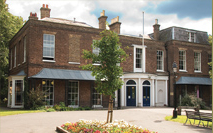 Millfield House is now a thriving arts centre set in beautiful parkland the Grade II listed Georgian building is fully accessible with a lift to all floors, wi-fi, a library, stylish decor, new equipment along with free parking and guaranteed friendly service.
The range of classes and workshops held in Millfield House include:
Stage dance
Zumba
Chess
Photography
Ceramics
Ballet
Turkish fold dance
Last updated: August 2020
Palmers Green Art Group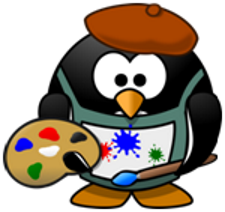 Palmers Green Art Group started 12 years ago to help a group of amateur artists nurture and develop their artistic skills in an informal and friendly environment. The group has changed over the years as different people have come and gone. Originally focused on watercolour, members now work in a variety of painting and drawing media, reflecting a diversity of individual styles and preferences. We do not offer formal tuition but enjoy an atmosphere of creativity, encouragement and support from each other.
The group meets every Wednesday evening from 7.30 – 9.30pm in the Alexandra Room of the Ruth Winston Centre in Palmers Green. There is a sink for water and washing out brushes etc. for those working in water soluble media and we have a dedicated cupboard where we keep a supply of paper, boards, water pots etc. and reference material for members to use. Artwork can be stored from week to week if required.
There is a termly fee to cover the cost of hiring the room. This will vary from time to time according to the number of members in the group.
If you are interested in joining the group or would like more information please call Graham Bray on 020 8363 9085 or text  Mobile: 07724 672447
Last updated: January 2018
Southgate Photographic Society

Southgate Photographic Society – if you are interested in photography and would like to share your enthusiasm with like-minded people then come and join us – any level welcome.
We meet face to face on Tuesday evenings at 8pm, to socialise and improve our skills. We also have photography walks and social events from time to time.  We make use of on-line meetings in place of face-to-face when required.
Come to a few meetings to see if you would like to join, you don't need to bring a camera or your portfolio. Photographers or fans of photography of any level are welcome. We can chat at the tea break.
Find us in the church hall behind St Paul's church (map) in Winchmore Hill, N21 1JA. You can park in the church car park. Walk to the rear of the building and enter via the door in the corner, to the right as you face the church. We are upstairs in the Howley Hall.
Visit our website www.southgatephoto.org.uk.and look for the Programme to see what we are up to. The website also hosts examples of our work from Judged Competitions and local Photo Walks.
Contact via e-mail at for details on membership, or any other questions.
Last updated: August 2021
Talkies Community Cinema

Talkies supports our communities by organising pop-up film events at a range of venues. We encourage people to come together to make new connections and meet up with friends.
Last updated: November 2014
The Arts Society Enfield

We are a group of enthusiasts for the arts who meet monthly for talks on various aspects of the arts -see "Lectures" for our current programme. Our meetings always start with coffee and this means there is time to make new friends or have a chat with old ones.
Besides the talks we organise coach trips to places of interest – see "Visits"- and occasional "Special Interest" days when we look at a subject in more detail. We also organise more casual regular outings to places of interest in London. details of these are available at the morning meetings and will be put on the website under "visits" when details available.
Last updated: May 2018